Alyssa Kwan, RD, (MS '21)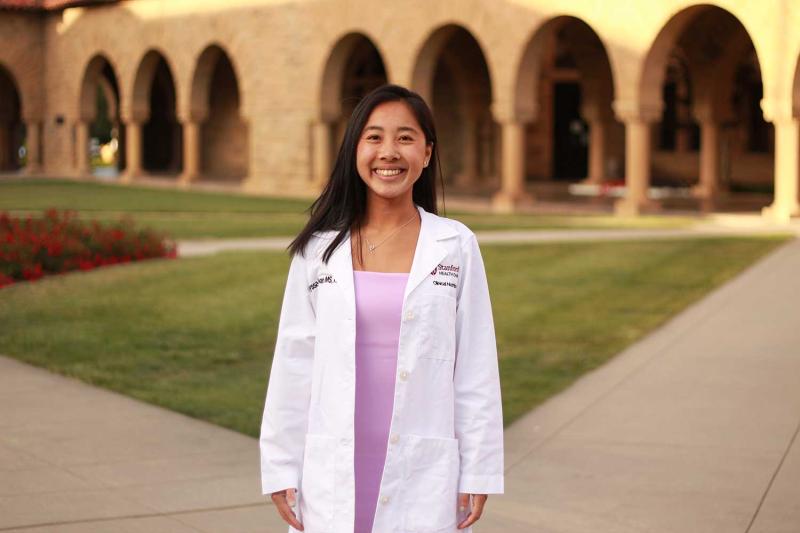 Share your story:
I graduated from the IHN in 2021! I always knew I would become a Registered Dietitian (RD), and upon graduation, I started as a Clinical Dietitian at Stanford Health Care! Outside of clinical nutrition, I loved nutrition and dietetics so much that I began  "The RD Route" hoping to mentor and teach aspiring dietitians and help them navigate their career path! I currently work as an inpatient dietitian in the medicine, ICU, transplant, and cardiology units, among other services.
Is there a memory that stands out from your time at IHN?
Presenting my thesis project on "Remote Nutrition Counseling for Patients with Congestive Heart Failure at Harlem Hospital Center" was the most memorable! I enjoyed piloting the study and initiating nutrition interventions at the Harlem Hospital. I loved working with Dr. Raiszadeh and my entire cardiology team. 
What brought you to your profession? 
After my grandfathers were diagnosed with cancer and cardiac disease, I realized the importance of nutrition as a preventative measure. I completed my dietetic internship (residency for nutrition) at UCSF Medical Center and later fell in love with clinical dietetics. I then wanted to pursue clinical nutrition as an inpatient registered dietitian (RD), and here I am! 
I also LOVE teaching and mentoring and started "The RD Route."
What is growing in your field today?
The collaboration between clinical dietitians and all healthcare providers! I work closely with MDs, case managers, registered nurses, and SLPs daily. I love the collaboration and truly feel like the dietetics profession is only expanding. 
Did you take on a Student Representative position at the IHN and if yes, why did you choose to take on that role?
I was the Health Coach at Columbia Student Medical Outreach (CoSMO) Clinic, the Student Ambassador of IHN at the American Nutrition Association® (ANA), and a part of the Academic and Professional Conduct Committee Meeting. 
I was very interested in academic and professional development in nutrition for my peers and me. I took roles in the American Nutrition Association and Academic Committee Meeting to further my professional development in dietetics. 
References
Share Your Story
We want to know how your IHN experience has shaped your life and career.