Our Mission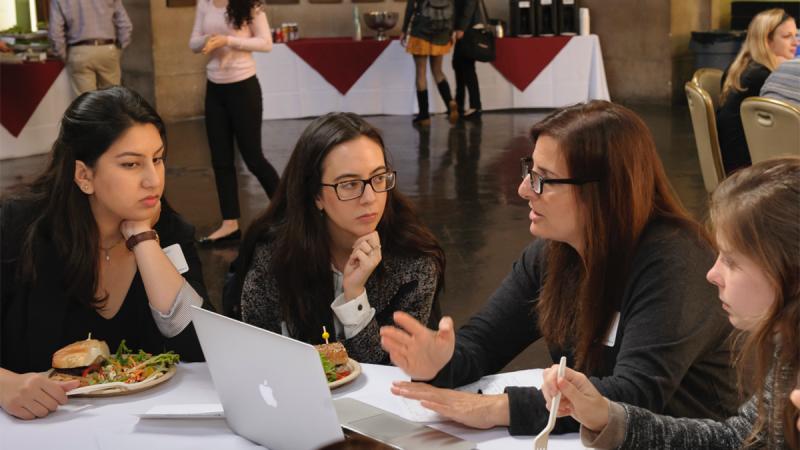 The mission of the Institute of Human Nutrition (IHN) is to provide outstanding academic and professional education in human nutrition, and to conduct basic science and translational research on the role of nutrition in human health.
In keeping with its mission, IHN conducts, coordinates, and leads nutrition research and education activities throughout Columbia University and its affiliated institutions, with the goal of advancing the understanding of the importance of nutrition for individuals and populations worldwide. These activities include basic research, clinical research, public health–preventive medicine programs, and education and training at many levels. A long-standing goal of the Institute is to train individuals for scholarly activities and for positions in universities and research centers that are in the forefront of the movement to advance nutrition as a health science.
In addition, the Institute seeks to augment the training of physicians and other health specialists who are interested in emphasizing nutrition in their professions. The Institute provides a key infrastructure to academic nutrition activities carried out within many faculties, departments, and centers at Columbia University. Although each individual unit conducts its own program of research and training, work is coordinated by IHN to achieve two basic goals: conduct research to advance knowledge of nutrition, and provide training in areas of nutrition relevant to the physician and the scientist. To achieve this coordination, combined research projects among the units are under way, and joint seminars and courses are conducted regularly involving faculty members and students in all units.
Members of the Institute of Human Nutrition hold appointments in over eighteen academic departments within the Vagelos College of Physicians and Surgeons, the Joseph L. Mailman School of Public Health, and the various divisions of Columbia University Graduate School of Arts and Sciences. These faculty members, in addition to expertise in their own disciplines, have research and teaching interests relevant to the mission of the Institute of Human Nutrition.