Anthony Ferrante Jr., MD, PhD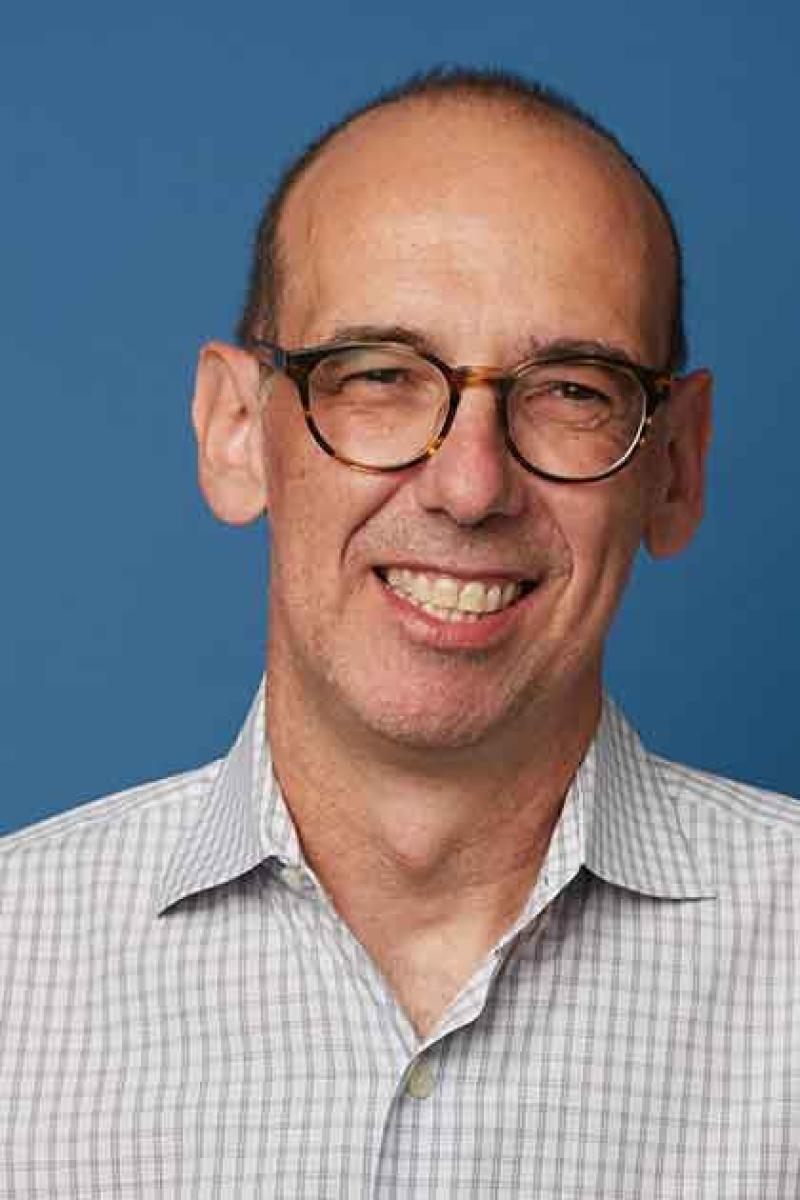 Overview
Anthony W. Ferrante Jr., MD, PhD is a physician scientist and the Dorothy and Daniel Silberberg Associate Professor of Medicine whose area of expertise includes obesity and metabolically related diseases. He runs a research laboratory devoted to understanding how changes in weight, and in particular fat, alter the function of other organs in our body, to defining the ways in which our body weight is regulated and to developing approaches to prevent the complications of obesity. He is board certified in Internal Medicine.
Dr. Ferrante obtained his BA in physics from Yale and received his MD and PhD from the Albert Einstein College of Medicine. He completed his clinical training in internal medicine at NewYork-Presbyterian Hospital/Columbia University Medical Center. He completed his research fellowship at the Naomi Berrie Diabetes Center of Columbia University.
Dr. Ferrante runs a research laboratory that has revealed that the immune system responds to changes in weight so that in the most obese individuals more than half of the cells that make up their fat are actually immune cells. His research efforts are now focused on understanding how the immune and metabolic systems interact and how the immune system can be used to be protect people from complications associated with obesity or even obesity itself.
Academic Appointments
Tilden-Weger-Bieler Professor of Medicine
Administrative Titles
Chief of Preventive Medicine & Nutrition
Hospital Affiliations
NewYork-Presbyterian / Columbia University Irving Medical Center
Schedule an Appointment
New and Existing Patients:
Connect Patient Portal
For existing patients, login to make an appointment, view documentation or contact your care provider.
Credentials & Experience
Education & Training
Albert Einstein College of Medicine - Yeshiva University
Residency: NewYork-Presbyterian Hospital/Columbia University Medical Center
Fellowship: NewYork-Presbyterian Hospital/Columbia University Medical Center
Committees, Societies, Councils
Scientific Review Committee - American Diabetes Association
CSR - Intergrated Physiology of Obesity & Diabetes
CSR - NIDDK Collaborative Team Programs
Honors & Awards
Member
American Society for Clinical Investigation
Association of American Physicians
Fellow's Prize of Saybrook College, Yale University
1995 Alpha Omega Alpha, Albert Einstein College of Medicine
1998 Affymetrix Academic User Award (Declined)
1998-2000 Lucille P. Markey Charitable Trust Fellowship
2001 Naomi Berrie Diabetes Research Award
2006 Nature Medicine - Notable Advances in the Field of Metabolism (JCI 112; 1796-1808 [2003])
2006 Gill Cardiovascular Center Visiting Professor – University of Kentucky
2006 Gunnar Birke Lecture – Karolinska Institute
2006 Dorothy and Daniel Silberberg Endowed Assistant Professorship in Medicine
2009 John N. Loeb Lecture – Columbia University
2009 UK Adipose Tissue Society Meeting – Keynote Lecture
2010 Dean's Emerging Concepts in Medicine Lecture - SUNY Downstate
2010 Harold & Golden Lamport Award for Excellence in Clinical Research - Columbia University
2011 Best Manuscript in Obesity Research – Research Unbounded Foundation (JCI 120; 3466-79)
2011 Lewis Katz Prize in Cardiovascular Research
2013 American Society for Clinical Investigation – New Member Lecture
2015 Andersen Immunology Symposium Lecture – University of Virginia
2016 Taft Diabetes Lecture – East Carolina University
2017 John Leonard Lectureship – University of Washington

Research
For several decades it was known that obesity and related metabolic disorders increase the concentration inflammatory molecules found in the circulation and in key metabolic tissues. Studies in the Ferrante Laboratory revealed that the obesity-induced increases in inflammation are part of a complex immune response in which macrophages, T-cells and NK cells are recruited to metabolic organs and tissues during the development of \obesity, diabetes and non-alcoholic fatty liver disease. For example, in lean individuals macrophages constitute ~5% of the cells in adipose tissue, but in the most obese individuals 50% or more of the cells in a fat depot are macrophages. Studies from the Ferrante and other laboratories have demonstrated a close association of subpopulations of immune cells with the metabolic complications of obesity including diabetes and non-alcoholic fatty liver disease.
Much of the current work in the Ferrante Laboratory is focused on identifying and characterizing the immune cell populations that are altered by obesity and how the immune system regulates metabolism. By determining the adaptive and pathological functions of the immune system in metabolism, the laboratory identifies cells, pathways and molecules that are candidate targets for therapeutic interventions and that can be used to predict metabolic outcomes.
Research Interests
Interaction between the immune and metabolic systems
Selected Publications
Weisberg S.P., McCann D.P., Desai M., Rosenbaum M., Leibel R.L. and Ferrante, Jr A.W.Obesity is associated with macrophage accumulation in adipose tissue J. Clin. Invest.(2003)112:1796-1808.
Weisberg, S.P., Hunter D., Huber R., Lemieux J., Slaymaker S., Vaddi K., Charo I., Leibel R. L. and Ferrante Jr A.W. CCR2 modulates inflammatory and metabolic effects of high fat feeding J. Clin. Inves. (2006) 116:115-124.
*Odegaard JI, *Ricardo-Gonzalez RR, Goforth MH, Morel CR, Subramanian V, Mukundan L, Red Eagle A, Vats D, Brombacher F, Ferrante Jr AW, Chawla A. (2007) Macrophage-specific PPARgamma controls alternative activation and improves insulin resistance. Nature 447 :1116-1120
*Odegaard JI, *Ricardo-Gonzalez RR, Goforth MH, Morel CR, Subramanian V, Mukundan L, Red Eagle A, Vats D, Brombacher F, Ferrante Jr AW, Chawla A. (2008) PPAR-delta controls alternative (M2) activation of Kupffer cells to ameliorate insulin resistance Cell Metabolism 7:496-507
Obstfeld AE, Sugaru E, Thearle MS, Francisco AM, Gayet C, Ginsberg HN, Ables EV, Ferrante Jr AW (2010) CCR2 regulates the hepatic recruitment of myeloid cells that promote obesity-induced hepatic steatosis Diabetes 59:916-25
Kosteli A, Sugaru E, Haemmerle G, Martin JF, Lei J, Zechner R, Ferrante Jr AW. (2010) Weight Loss and lipolysis activate an immune response in mice Journal of Clinical Invesigation 120:3466-79
Ravussin Y, Leibel RL, Ferrante AW Jr.A Missing Link in Body Weight Homeostasis: The Catabolic Signal of the Overfed State. Cell Metabolism. (2014) 20:565-572. PMC4191848.
Grijalva A, Xu X, Ferrante AWJr. Autophagy Is Dispensable for Macrophage-Mediated Lipid Homeostasis in Adipose Tissue. Diabetes. (2016) 65:967-80
Ravussin Y, Edwin E, Gallop M, Xu L, Bartolomé A, Kraakman MJ, LeDuc CA, Ferrante AW Jr. Evidence for a Non-leptin System that Defends against Weight Gain in Overfeeding. Cell Metab (2018) 28:289-299