D Barry Boyd, MD (MS '73)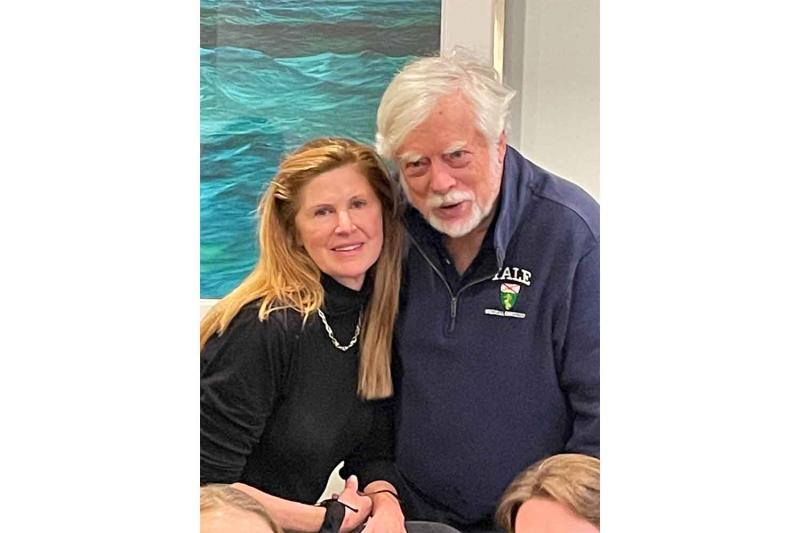 Share your story
I was the first graduate student recruited to the new program at IHN by Myron Winick. My interview was in the fall of 1971, with Winick who was still at Cornell as Professor of pediatrics, I joined a small group of graduate students in the new program in the Fall of 1972. I had the privilege of meeting there Henry Sebrell, who originally at conceived and planned the Institute after having been Director of the NIH. He had written a multi volume text on vitamins and minerals a decade before and recounted how he had helped name Niscin, seeking a more " benign" name than Nicotinic acid. I remained at the institute and was fortunate to experience great nutrition teachers in their early to mid career, including Xav Pi-Pi-Sunyer,Sami Hashim and the late Ted Van Itallie at the St Luke's Obesity Research Center as well as Dewitt Goodman at P&S. I grew close to several Institue faculty including Pedro Rosso and Joanne Brasel and worked closely with several of fellow students, including Jaime Rosivsky and Margot Cleary.
I went on to Cornell Med receiving my MD in 1979 and completed my internship, residency, chief residency and fellowship training at New York Hospital, now ironically New York Presbyterian Hospital
My Columbia years have had a profound impact on my professional life. I went from a private practice as a Hem Onc specialist in Greenwich Ct to having a focus on cancer nutrition and in 2008, was asked to create and run a nutrtion curriculum at Yale School of Medicine. I continue to teach in the Fall on Micronutrients and Cancer Prevention and in the spring on Obesity, Energy Balance and Cancer. My focus has been on the role of insulin resistance and cancer risk and outcome. In 2005, I published the well received Cancer Recovery Plan and I am currently writing the New Cancer Recovery Plan, for a 29th anniversary 2025 publication date
As some of my colleagues note, I had brought attention to the critical role of insulin resistance and the metabolic syndrome to the public's attention in 2005 and this field has since exploded with much greater understanding of mechanisms, epidemiology and clinical management since then
I happily work away, like so many of my early Institue professors with no intention of retiring.
 
Is there a memory that stands out from your time at IHN?
Too many to recount or remember.
Walking across Broadway to the small two-story building that housed the IHN in the early 1970s
The Bus or Subway from 168 to the main campus or 90th and Broadway, were I lived with two roommates. Our neighbor across from us was a NY State senator and majority leader. No graduate student could afford that apartment today!
Short walk to Zabars 
Many other memories too numerous to count
What skills or values do you think are essential for being in your professional field today?
Curiosity is essential. Always ask the "why" question, not just what or how. My undergraduate degree from Cornell was in Evolutionary Biology, and it still reminds me to think in evolutionary terms. Ironically, my undergraduate advisor at Cornell was Malden Nesheim, the renowned Nutritionist. I called him when I was appointed Director of the Nutrition Curriculum at Yale for advice and a chance to reminisce. He recommended I take a Nutrition class. My curiosity lead me to pursue this. In addition to curiosity, always be open to new challenges
I have had many careers and look forward to the next.
What brought you to your profession? 
My mother. She helped develop Wonder Bread, Hostess cupcakes, and Twinkees at the Continental Baking Co ( Yes, this is true the start of JUNK FOOD). I was working in NYC at the Strand Bookstore, living in Greenwich Village after graduation from Cornell, and she knew the woman helping start the Institute and suggested I look into it. The rest is history.
What is growing in your field today?
There is exponential growth in scientific underpinnings, including re insulin and cancer, which are my primary focuses. 
References
We want to know how your IHN experience has shaped your life and career.