Marissa Pharel, Prospective MD, (MS '18)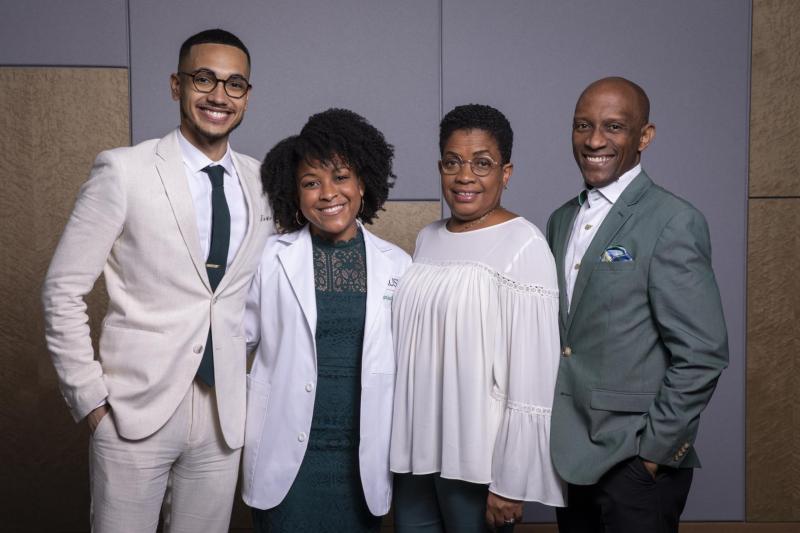 Is there a memory that stands out from your time at IHN?
While studying at the IHN, I gained incredible knowledge through every class. However, what impacted me the most was that our education went beyond the traditional classroom setting. My thesis project involved working with unaccompanied immigrant youth, significantly expanding my perspective in ways I never thought possible. Hearing their stories and observing their vulnerability as they shared their experiences left a lasting impression on me and continues to shape my current path. This experience helped me hone my interpersonal skills, establish connections, and, most importantly, fueled my desire to work with marginalized communities.
What brought you to your profession? 
When I graduated college, I wasn't sure if I wanted to pursue Psychology, Nutrition, or Medicine. However, I knew that nutrition would benefit me in either field of study, so I opted for the IHN MS in Human Nutrition. While at the IHN, I was particularly moved by the application of nutrition in the field of Medicine. This experience solidified my decision to pursue Medicine, and it helped me monumentally in my pre-clinical years and continues to do so in my clinical years. 
Did you take on a Student Representative position at the IHN and if yes, why did you choose to take on that role?
Overall, serving as a student representative has proven invaluable as a medical student because I felt much more comfortable pursuing leadership positions in medical school, including SNMA Chapter President, SNMA Region 2 Director, and Committee Admissions member, among others. I served as a Student Representative and Career Development Committee Member because I wanted exposure to leadership and interpersonal relations by working in teams. These experiences were invaluable as I learned to advocate for classmates and manage my time efficiently. 
References
Share Your Story
We want to know how your IHN experience has shaped your life and career.