Chuchun Liz Chang, MS, PhD
Assistant Professor of Nutrition (in Pediatrics and in the Institute of Human Nutrition)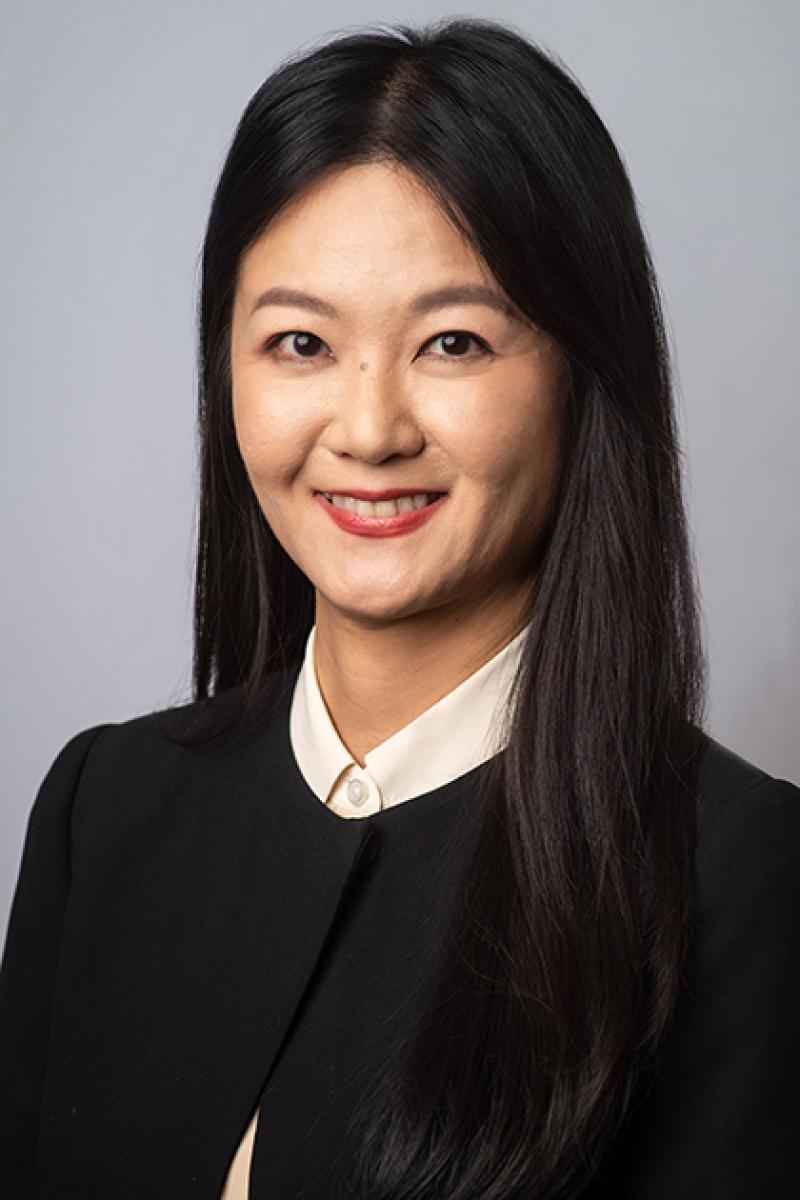 Overview
Chuchun Liz Chang, PhD, received her MS degree in Human Nutrition and her PhD in the program of Nutritional and Metabolic Biology from Columbia University. After completing her PhD, she was appointed as a National Institutes of Health (NIH)-supported post-doctoral fellow in the Department of Medicine at Columbia University Irving Medical Center. She has a background in the cell biology of lipid and lipoprotein metabolism with specific training in the areas, including human nutrition, atherosclerosis, diabetes and immunology. Dr. Chang is leading highly collaborative projects to elucidate impact of various bioactive lipid species on influencing immune effector cell biology for preserving tissue homeostasis in response to adverse inflammatory events.
Academic Appointments
Assistant Professor of Nutrition (in Pediatrics and in the Institute of Human Nutrition)
Credentials & Experience
Education & Training
MS, Human Nutrition, Columbia University
PhD, Nutritional and Metabolic Biology, Columbia University
Fellowship: Columbia University Irving Medical Center
Honors & Awards
ISSFAL International Congress Best Poster and Presentation Award (2021)
ASN Post-doctoral Research Award in Nutrition Science (2015)
ASN Graduate Student Research Award in Nutrition Science (2009)
Cadbury-Schweppes pre-doctoral research fellowship (2009)
Research
Dr. Chang's research is focused on understanding how bioactive lipid mediators, such as fish oil-derived omega-3 fatty acids, modulate innate immune cell biology, which is fundamental to the body's basic responses to systemic inflammation linked to the pathogenesis of many inflammation-related diseases, including infection, tissue injury, metabolic disorder and cardiovascular disease (CVD). Her earlier findings described and established the mechanisms underlying the protective roles of dietary omega?3 fats against atherosclerotic CVD by regulating plasma lipid profiles and improving systemic and focal aortic inflammatory responses in various experimental cell culture and rodent models.
Recent projects in the Chang laboratory sought to ascertain the molecular mechanisms of the action of acute omega-3 fatty acid treatment on improving systemic inflammation with respect to membrane microstructure. Assessing metabolic characteristics and tissue fatty acid enrichment of a novel emulsion compound containing medium-chain triglycerides (MCT) and fish oil that may cooperatively modulate membrane lipid composition and cellular lipid metabolism to achieve the fastest and highest-magnitude anti-inflammatory effects is a current focus of her laboratory.
The Chang laboratory aims to uncover and define the optimal composition of omega-3-containing lipid particles that maximizes cellular enrichment of omega-3 fatty acids, ultimately informing the design of potential therapeutic agents for systemic inflammation related to acute infection, traumatic injury, and tissue remodeling.
Research Interests
Atherosclerotic Cardiovascular Disease
Immune Cell Biology
Lipid and Lipoprotein Metabolism
Metabolic Disorders
Selected Publications
Hu C, Ding H, Zhuang Q, Llanos P, Pillay T, Hernandez C, Carpentier AC, Deckelbaum RJ,
Chang CL. "Blood clearance kinetics and organ delivery of medium-chain triglyceride and fish oil-containing lipid emulsions: comparing different animal species". Clin Nutr. 2021  Mar;40(3):987-996. PMID: 32753350.
Chang CL. "Lipoprotein lipase: New roles for an "old" enzyme". Curr Opin Clin Nutri Metab Care.  2019 Mar;22(2):111-115. PMID: 30648986 
Chang CL, Garcia-Arcos I, Nyrén R, Olivecrona G, Kim JY, Hu Y, Agrawal RA, Murphy AJ, Goldberg IJ, Deckelbaum RJ. "Lipoprotein lipase deficiency impairs bone marrow myelopoiesis and reduces circulating monocyte levels". Arterioscler Thromb Vasc Biol. 2018 Mar;38(3):509-519. PMID:29371243
Chang CL, Torrejon C, Jung UJ, Graf K, Deckelbaum RJ. " Incremental replacement of saturated fats by n-3 fatty acids in high-fat, high-cholesterol diets reduces elevated plasma lipid levels and arterial lipoprotein lipase, macrophages and atherosclerosis in LDLR-/- mice". Atherosclerosis. 2014 Apr 3;234(2):401-409. PMID: 24747115.
Chang CL, Deckelbaum RJ. "Omega-3 fatty acids: mechanisms underlying 'protective effects' in atherosclerosis". Curr Opin Lipidol. 2013 Aug;24(4):345-50. PMID: 23594712.