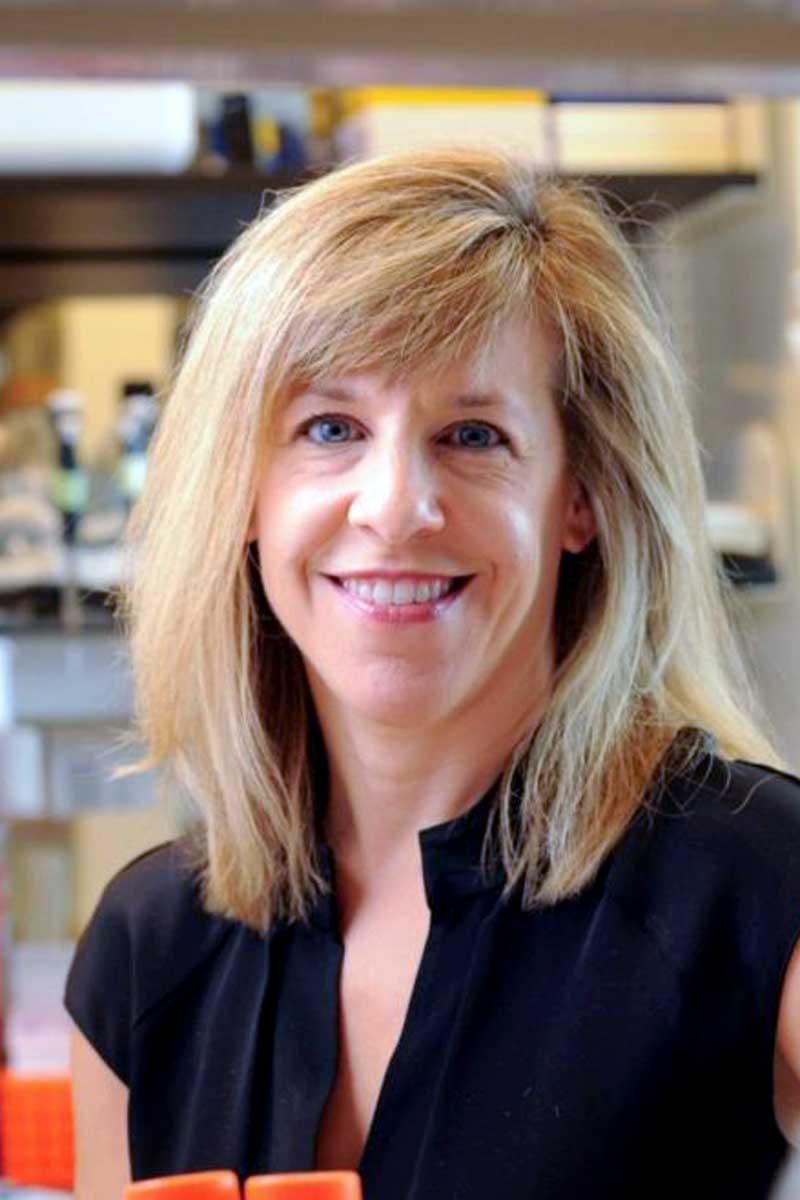 Overview
Dr. Zeltser is an Associate Professor in the Naomi Berrie Diabetes Center and the Department of Pathology and Cell Biology. Dr. Zeltser graduated from Princeton University and received her Ph.D. from The Rockefeller University. She continued her research training in development neurobiology as a postdoctoral fellow in the laboratories of Andrew Lumsden at Kings College London and Claudio Stern and Thomas Jessell at Columbia University. Her laboratory studies developmental influences on the formation and function of neuronal circuits regulating food intake and body weight.
Email: lz146@cumc.columbia.edu
Academic Appointments
Associate Professor of Pathology and Cell Biology
Credentials & Experience
Education & Training
PhD, 1996 Molecular and Developmental Biology, The Rockefeller University
Committees, Societies, Councils
Society Memberships:
Society for Neuroscience
American Diabetes Association
The Obesity Society- member
Endocrine Society- member
Editing Committess:
Journal of Neuroscience- Associate Editor
Molecular Metabolism- Topic Editor
Diabetes – Consulting Editor
Frontiers in Neuroendocrinology – Review Editor
JCI Insight – Consulting Editor
Honors & Awards
1989: Magna cum laude in Molecular Biology, Princeton University
1989: Arnold and Mabel Beckman Fellowship, The Rockefeller University
1996: Hitchings-Elion Fellowship, Burroughs Wellcome Fund
2005: Naomi Berrie Young Investigator Award, CUMC
2005: William J. Matheson Foundation Young Investigator Award, CUMC
2013: Gladys J. Fashena Lecture, UT Southwestern Department of Pediatrics
2015: Harold and Golden Lamport Award for Excellence in Clinical Science Research, CUMC
Research
Research in the Zeltser laboratory explores how developmental influences exert lasting impacts on body weight regulation. Epidemiological studies provide strong evidence that interactions between genetic and early environmental factors influence later susceptibility to obesity and eating disorders. A major obstacle to elucidating the underlying mechanism for these effects is that most research programs are focused on the neuroanatomy and physiology of body weight regulation in adults. We are using a two-pronged approach to identify critical developmental processes in the central and peripheral nervous system that regulate susceptibility to childhood obesity and anorexia nervosa. First, we use a combination of genetic, environmental and/or dietary manipulations in mice to define the timing and types of exposures needed to recapitulate basic epidemiological observations in humans. Then we use genetic and pharmacological tools to characterize the consequences of these developmental factors on the maturation of neuronal circuits that, in turn, mediate effects on metabolic, neuroendocrine and behavioral phenotypes. By applying the rigor and precision of developmental neuroscience to mouse models of susceptibility to body weight dysregulation, our research is yielding new insights into the causes of childhood obesity and anorexia nervosa, and could lead to new therapeutic strategies to treat these disorders.
Research Interests
Cellular/Molecular/Developmental Neuroscience
Circuits Regulating Food Intake and Body Weight
Maternal Programming of Metabolic Disease
Models of Psychiatric Disorders (Anorexia)
Sympathetic Innervation of Brown Adipose Tissue
Selected Publications
Padilla, S.L., Carmody, J.S. and Zeltser, L.M. (2010) Pomc-expressing progenitors give rise to antagonistic populations in hypothalamic feeding circuits. Nature Medicine 16(4):403-5. PMC2854504.
Ring, L.E. and Zeltser, L.M. (2010) Disruption of hypothalamic leptin signaling in mice leads to early-onset obesity, but physiological adaptations in mature animals stabilize adiposity levels. JCI 120(8):2931-41. PMC2912188.
Schwartz, G.J. and Zeltser, L.M. (2013) Functional Organization of Neuronal and Humoral Signals Regulating Feeding Behavior. Annual Reviews of Nutrition Jul 17;33:1-21. PMC3991304.
Baquero, A. Juan de Solis, A., Lee, S., Lindsley, S., Krigiti M, Smith, S.M., Cowley M, Zeltser, L.M. and Grove K.L. (2014) Developmental switch of leptin signaling in arcuate nucleus neurons. Journal of Neuroscience 34(30):10041-10054. Featured Article in Journal. PMC4107412.
Juan de Solis, A., Baquero, A., Bennett C.M., Grove K.L. and Zeltser, L.M. (2016) Postnatal undernutrition delays a key step in the maturation of hypothalamic feeding circuits. Molecular Metabolism 5(3):198-209. PMC4770263.
Lerea J.S., Ring, L.E., Hassouna, R., Chong, A.C.N., Szigeti-Buck K, Horvath, T.L. and Zeltser, L.M. (2015) Reducing adiposity in a critical developmental window has lasting benefits in mice. Endocrinology 157(2):666-78. PMC4733128.
Zeltser, L.M. (2015) Developmental influences on circuits programming susceptibility to obesity. Front Neuroendocrinol. 39:17-27. PMID:26206662. Free PMC article.
Madra, M. and Zeltser L.M. (2016) BDNF-Val66Met variant and adolescent stress interact to promote susceptibility to anorexic behavior in mice. Translational Psychiatry Apr 5;6:e776. PMC4872394.
Zeltser, L.M. and Madra, M. (2018) A framework for elucidating causes and consequences of malnutrition in anorexia nervosa. In S. Sangha and D. Foti (Eds.) Neurobiology of Abnormal Emotion and Motivated Behaviors. Academic Press. ISBN: 9780128136935.
Zeltser, L.M. (2018) Feeding circuit development and early-life influences on future feeding behavior. Nature Review of Neuroscience 19(5):302-316. PMID: 29662204.