Diano Lab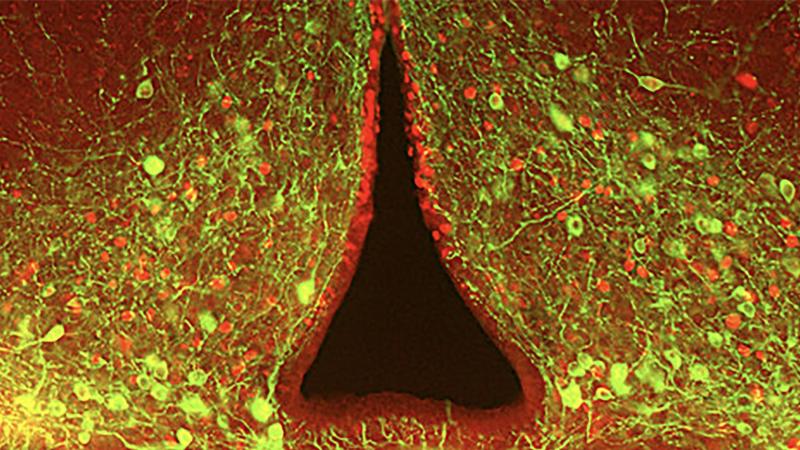 Dr. Sabrina Diano is the Robert R. Williams Professor of Nutrition, Director of the Institute of Human Nutrition and Professor of Molecular Pharmacology and Therapeutics at Columbia University Irving Medical Center. She is also an adjunct Professor at Yale University, department of Cellular and Molecular Physiology.
She earned Doctor of Biology and PhD degrees at University of Naples "Federico II" in Naples, Italy. Dr. Diano moved to Yale University from Italy in 1994 to pursue her interest in metabolism regulation. She received her PhD in Physiology in 1999 from the University of Naples "Federico II" in Italy for the studies conducted at Yale University, combining her expertise in neuroendocrinology and mitochondria biology to study brain regulation of energy and glucose metabolism.
She became faculty at Yale University in 2000, where she moved up the ranks. In September 2020, she moved to Columbia University Irving Medical Center to the direct the Institute of Human Nutrition.
Her studies on fundamental principles of metabolism regulation has been nationally and internationally recognized. She has been most recently featured in the Women in Metabolism 2015 series: The "Rosies" of Cell Metabolism, the 10th year anniversary celebrations of Cell Metabolism. Furthermore, in 2015 she was awarded the Novo Nordisk Foundation Laurate Award (that she declined). She was the recipient of the Helmholtz Diabetes Award 2018, from the Helmholtz Society (Germany) for her studies on central control of glucose metabolism. Her studies have been published in high impact journals, including Nature, Science, Cell, Nature Medicine, Nature Neuroscience, Cell Metabolism, Diabetes, JCI, and PNAS, and her research program has been continuously supported by the National Institute of Health.
Dr. Diano's research focuses on brain mechanisms regulating energy and glucose homeostasis using interdisciplinary approaches, including molecular biology, anatomy, biochemistry, behavior, electrophysiology, and chemogenetics, in rodent models. Her studies on nutrient sensing by the brain aim to identify inter- and intra-cellular mechanisms that enable brain cells to regulate energy and glucose metabolism and how derangements of these mechanisms induce the development of metabolic disorders. Her research adds critical information to the current understanding of the central regulation of energy and glucose homeostasis and how alterations in stored energy are sensed in the brain.
The results of her research have important implications for the pathogenesis of metabolic syndrome, obesity, and type 2 diabetes, disorders that are the leading cause of morbidity and mortality in the U.S., and the developed world in general, with the highest financial burden on the national economy.
As metabolic dysfunctions have been linked to other disorders, including neurodegenerative diseases, such as Alzheimer's and Parkinson's diseases, and psychiatric disorders such as anxiety and depression, the focus of Dr. Diano' research involves also studies aiming to decipher the role of metabolic dysfunction in the onset and development of neurodegenerative and psychiatric disorders.
Lab Members
Nal Ae Yoon, PhD

Associate Research Scientist

Sungho Jin, PhD

Postdoctoral Research Scientist

Francesca Copperi, PhD

Postdoctoral Research Scientist

Satoshi Yamagata

Associate Research Scientist

Gavin White

Columbia undergraduate student