Application Information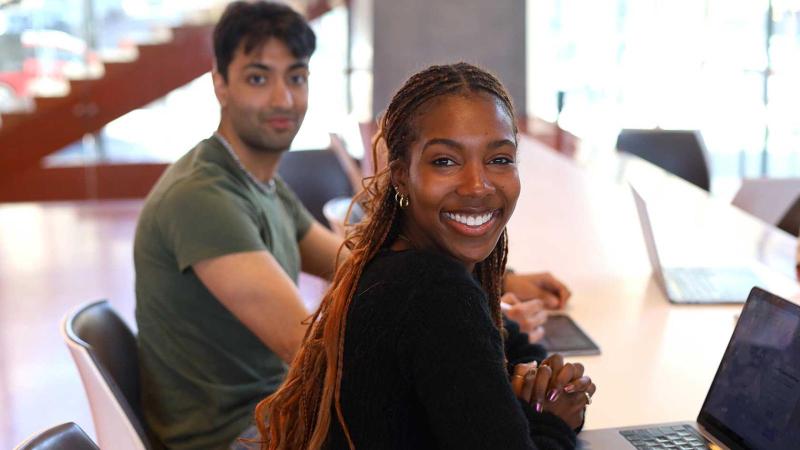 Application Overview
We accept students on a rolling basis from December 1 - August 1 (or until our class is full) each year. Any changes to our admissions close date will be reflected on our website, and applicants with an incomplete application will be notified via email. Our online application portal is always open for applicants to begin an application.
Our application form fields must be completed in one sitting. Preview our application form questions. We recommend you have the answers to these questions ready when starting our application.
After completing your application form, our admissions staff will take 1-3 business days to process your application checklist. You will receive an email once your checklist is ready, and you may continue to work on your application. 
We encourage applicants to submit in the fall or early spring as it eases the student onboarding process, allows ample time to look into financial aid options, and provides incoming students with the best opportunities to receive on-campus housing. 
For additional application details, visit our Application Prerequisites & Required Components and Your Admissions Decision webpages.
We are a fall-start-only program. 
How to Apply
Complete your application form (i.e., the text part of your application) in one sitting.  

Once your form is submitted, our admissions staff will create your individualized application checklist, and you can continue to work on your application before submission.

Upload accompanying documents.

You may upload documents when you submit your application form and/or after our admissions staff creates your application checklist.

Ensure you have completed our application prerequisite courses and requirements.

We recommend you review our Application Prerequisites and Requirements so your materials are ready when you apply. 

Pay your $95 Application Fee.

You will be prompted to pay this fee when submitting your application form. You may submit payment immediately or at a later time. Applications are not reviewed until payment or a fee waiver is received.

Contact us at ihnadmissions@cumc.columbia.edu to inquire about a needs-based application fee waiver. 

Submit your application.

Use the navigation at the top of your application checklist to officially submit your application.
Post-submission, our admissions staff will review your application components and will contact you via email if they have any questions before sending your application to Committee Review.
You will receive an email notification when your application is in review.

View your admissions decision.

You will receive an email when your admissions decision is ready to view on the application portal. 
Retrieve your decision soon and follow the next steps outlined on the portal. 
Admitted applicants will be prompted to pay their $500 admission fee upon accepting their offer of admission. 
Most admissions decisions are returned within 4-6 weeks.
Navigating Our Application Portal
Check your application portal often for status updates and to check on receipt of official documents.
To view and work on your application:
Log in to our application portal.
Click My Applications.
Navigate to your Application Name (APP-XXXX).
Upload elements to your application as needed.
Document Approval
Our admissions staff will upload official documents and letters of recommendation. These will be automatically approved when uploaded, along with any unofficial versions of transcripts or test scores submitted by applicants. The remaining applicant-uploaded material will remain in a 'pending review' state until the application is submitted. The remainder of your application elements will be reviewed by our admissions staff and approved or rejected upon submission. Our admissions staff will contact you if a document is rejected, and you will have the opportunity to upload a new document and re-submit your application for review. Once all documents are approved, your application will be sent to the Admissions Committee.
Letters of Recommendation
Letter of Recommendation providers noted on your application form must submit their letters in PDF format to ihnadmissions@cumc.columbia.edu. Our admissions staff will upload your letters to the portal. If you need to edit your letter recommender information, please contact us at ihnadmissions@cumc.columbia.edu.