Curriculum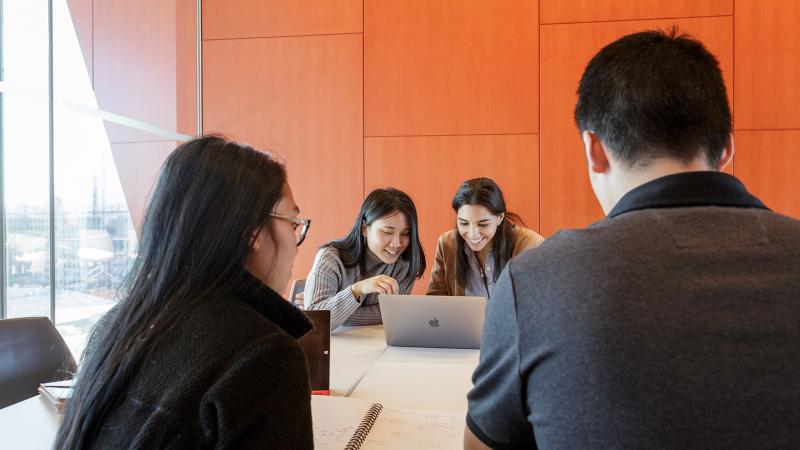 Our rigorous curriculum includes core courses, electives, and a thesis research project. Each student is assigned a faculty adviser who provides assistance in course selection, thesis topic determination and supervision, and career guidance. 
Fall Term
All students take the same six required courses (outlined below) during the fall term. These required courses total 17 credits. Students are presented with potential master's thesis mentors in the Thesis Planning and Research Methods I (TPRM I)course. Most students match with a thesis mentor by the end of the fall term and the matching process is outlined in the TPRMI course. Basic science, clinical, and public health thesis research topics are all available. 
Spring Term
Students take three required courses during the spring term (outlined below) for a total of 8 credits. In addition to these required courses, students must take a minimum of 5 credits worth of elective courses during the spring term to graduate on time. Most students complete these additional five credits by taking two to three elective courses. IHN elective courses are outlined below. Students may take elective courses outside of the IHN as long as they are approved by the IHN director. A pre-approved list of courses will be given to students prior to spring course registration. Students work part-time in their thesis setting during the spring term.
Summer Term
Students are enrolled in one, three-credit summer course (Thesis Research), which runs from the end of May to mid-August. Students will present their thesis research in this course and will turn in their written thesis as the term comes to a close. This course does not have many meeting dates and students spend the majority of their summer working in their thesis setting full time. 
Fall Required Coursework
Spring Required Coursework
Spring Elective Coursework (must total at least 5 credits)
Summer Required Coursework